Vision Statement: Ames UMC shall proclaim the gospel through family values, education, hospitality, health* and holiness to the Glory of God.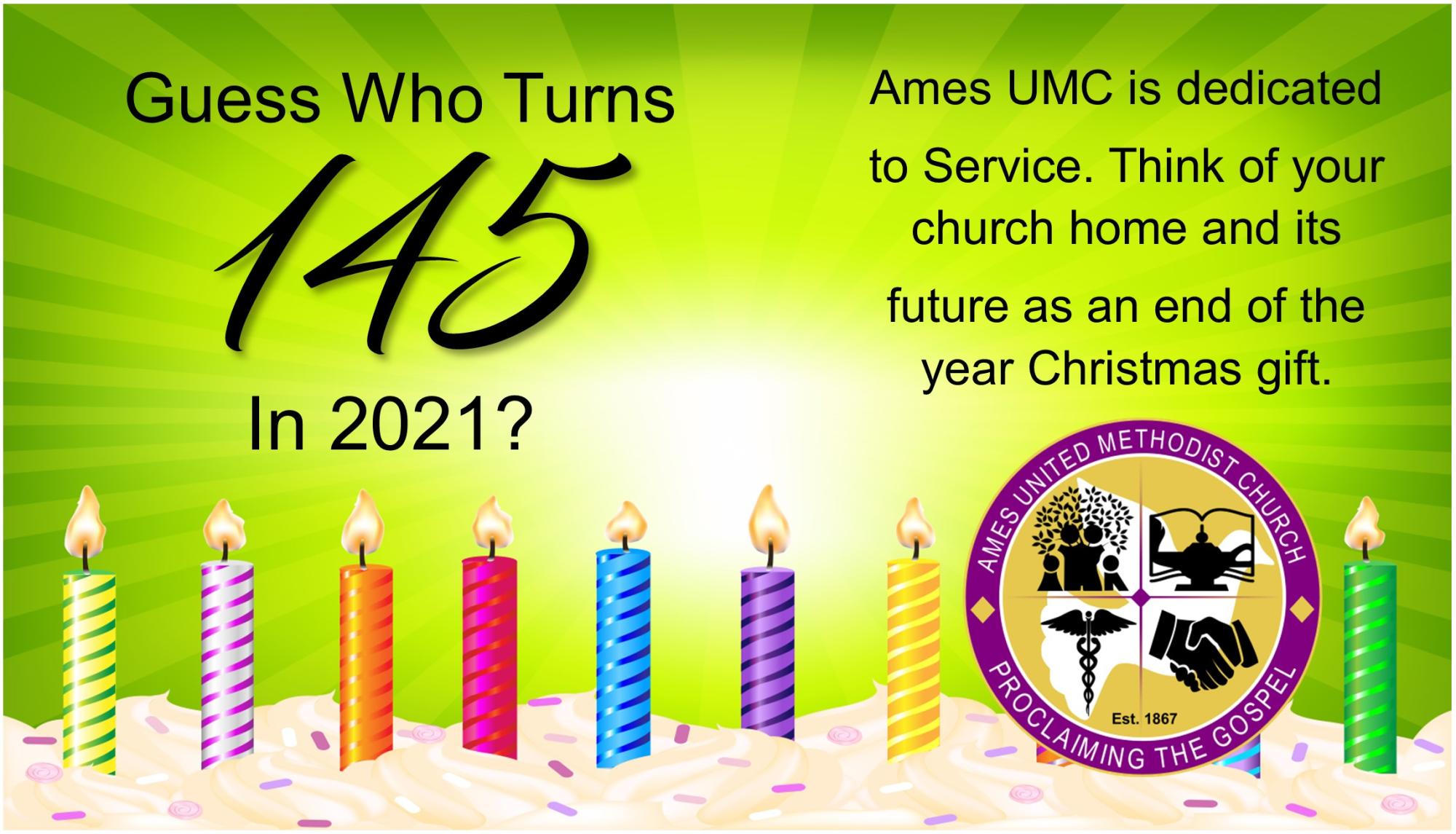 Ames UMC is about building relationships and creating a greater sense of community.
It's our mission to provide encouragement, nurture,
and support for
the entire congregation with an emphasis on growing relationships,
new believers,
and discipleship.
Sunday Worship: 10:30 a.m. Wednesday Bible Study: 7:00 p.m.
2020 Church Conference Video (What We Do)
INDOOR WORSHIP GUIDELINES
Join Ames UMC for Zoom studies, meetings, and other activities.
Join Ames UMC for worship, events,
and other programs/services.
POSITION ANNOUNCEMENT
Ames UM

C

is in search of a Music Director. We are interviewing now

. The start date will be "as soon as available".

Click this link for a job description.
Submit a resume and two references of musical talents via email to gailrhamlin@gmail.com
VOLUNTEERS

NEEDED
----------
Help is needed on Sunday mornings. We are looking for 5 people to help the Audio-Video Team so that we can return to outdoor worship for the Summer/Fall period for a number of reasons: Evangelism, No mask, Fresh Air Fellowship, Reduced Risk.
----------
The five people must be 13 and over and able to lift 20 pounds or plugin light audio and video cable. The commitment is 2 Sundays per month. If interested, please contact Kevin Gladden or Pastor T.