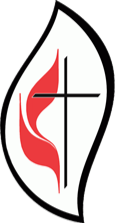 Ames United Methodist Women
ABOUT AMES UNITED METHODIST WOMEN
Meetings are held on the first Wednesday of each month at 6:30 p.m. in the Ames UMC conference room or fellowship hall.

All women are invited to join. Just speak with a member of the UMW.

Activities, programs, services include: UMW Sunday, Homecoming, World Thank Offering Program, A Call to Prayer and Self-Denial, monthly programs from the UMW Program Book.


Mission Opportunities: Organize Back-to-School Supply Drive, Volunteer at the Welcome One Emergency Shelter, Volunteer at The Sharing Table, Adopt-a-Family for Christmas, Cooking breakfast for the Anna's House families when Santa visits


Mission Giving: Pledge to Mission, Special Mission Recognition, Gift to Mission, Gift in Memory, World Thank Offering, A Call to Prayer and Self-Denial, UMCOR, Susanna Wesley House, Board of Child Care. Ames UMW makes a difference!
UMW PURPOSE
The organized unit of United Methodist Women shall be a community of women whose purpose is to know God and to experience freedom as whole persons through Jesus Christ; to develop a creative, supportive fellowship; and to expand concepts of mission through participation in the global ministries of the church.
Ames UMW Elected Officers
President: Glenda Jackson

Vice President: Cynthia White

Secretary: E. Debra Levy

Assistant Secretary: Laverne Pitts

Treasurer: Doretha Green

Assistant Treasurer: Cynthia Phillips

Chair, Committee on Nominations: Helen Edwards

Education & Interpretation: Joan Wiggins

Membership Nurture & Outreach: Dorothy Presberry

Social Action: Shirley Rose

Spiritual Growth: Evelynn Clayton

Spiritual Growth: Stephanie Proudford

Communications Coordinator: Joyce Campbell

Program Resources: Frances Dixon

Susanna Wesley House: Denise Strickland

Baltimore Parish Work: Cynthia Phillips